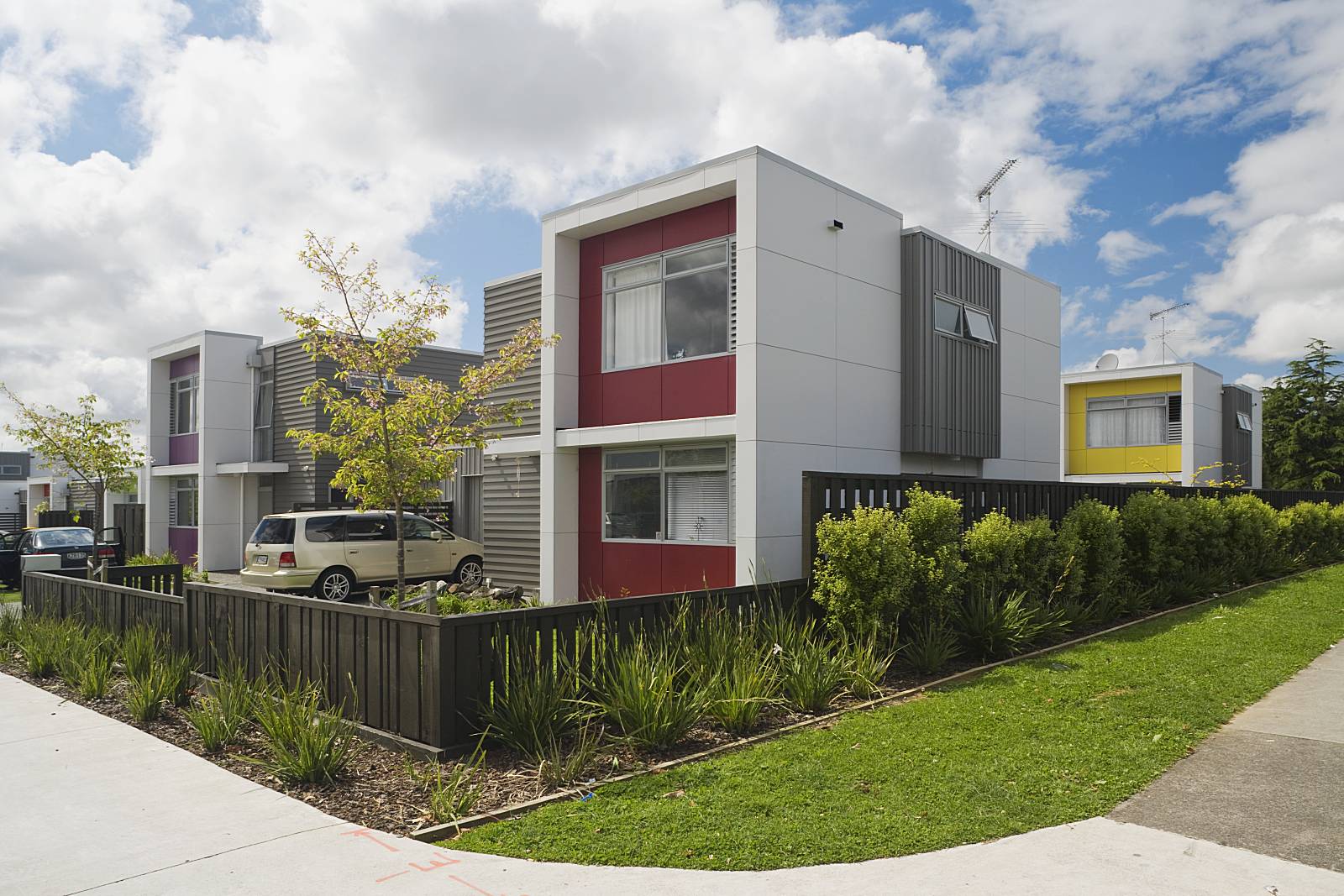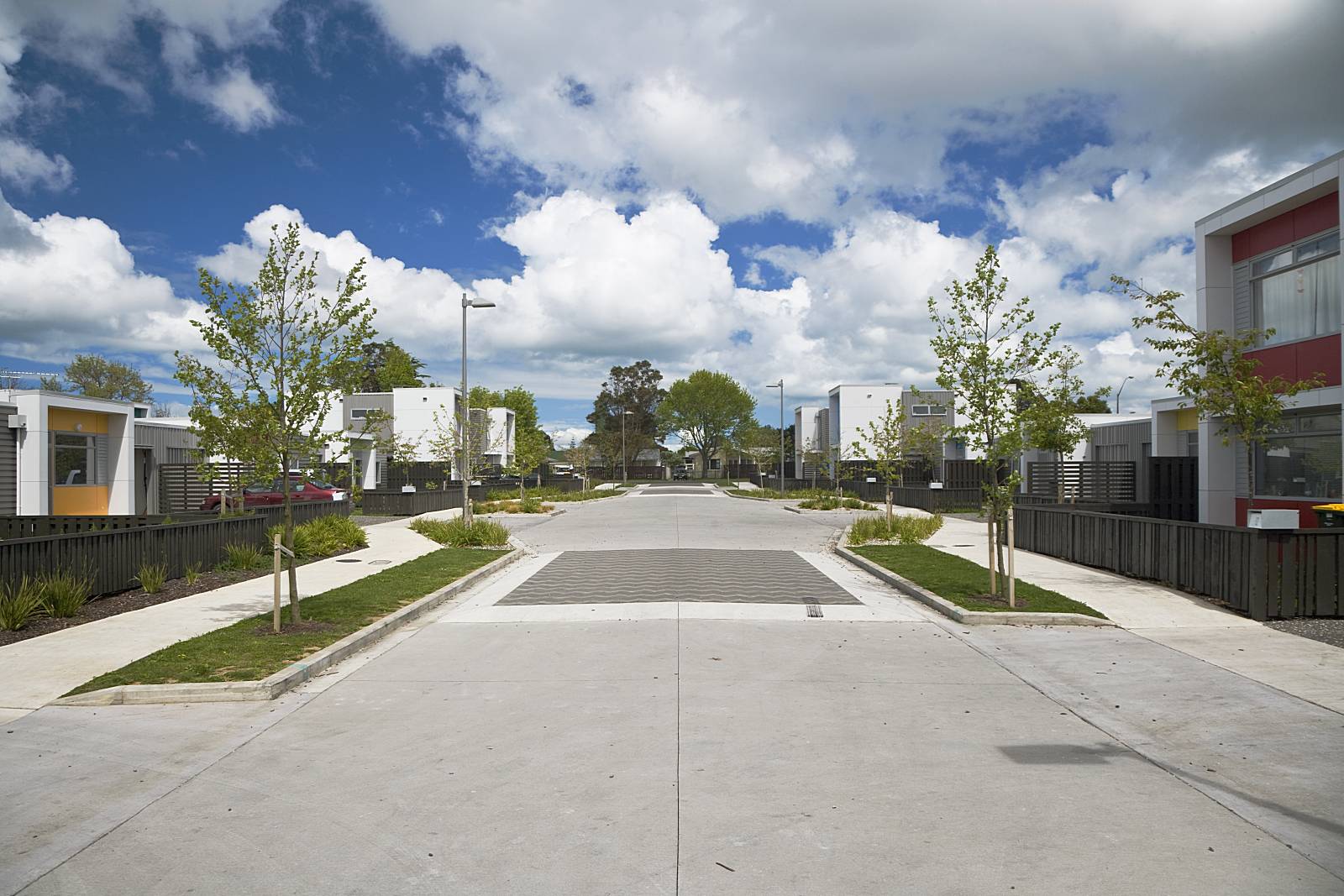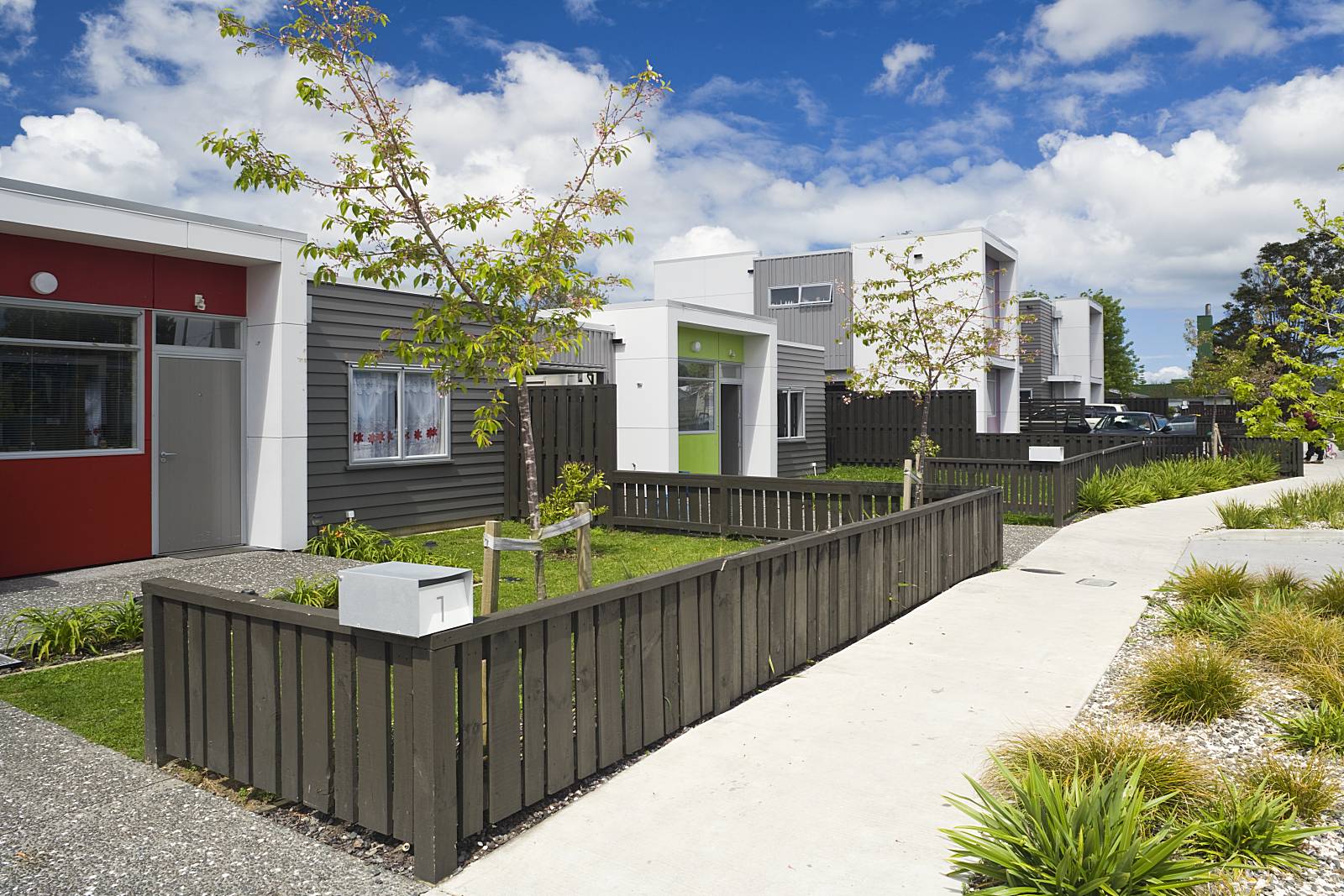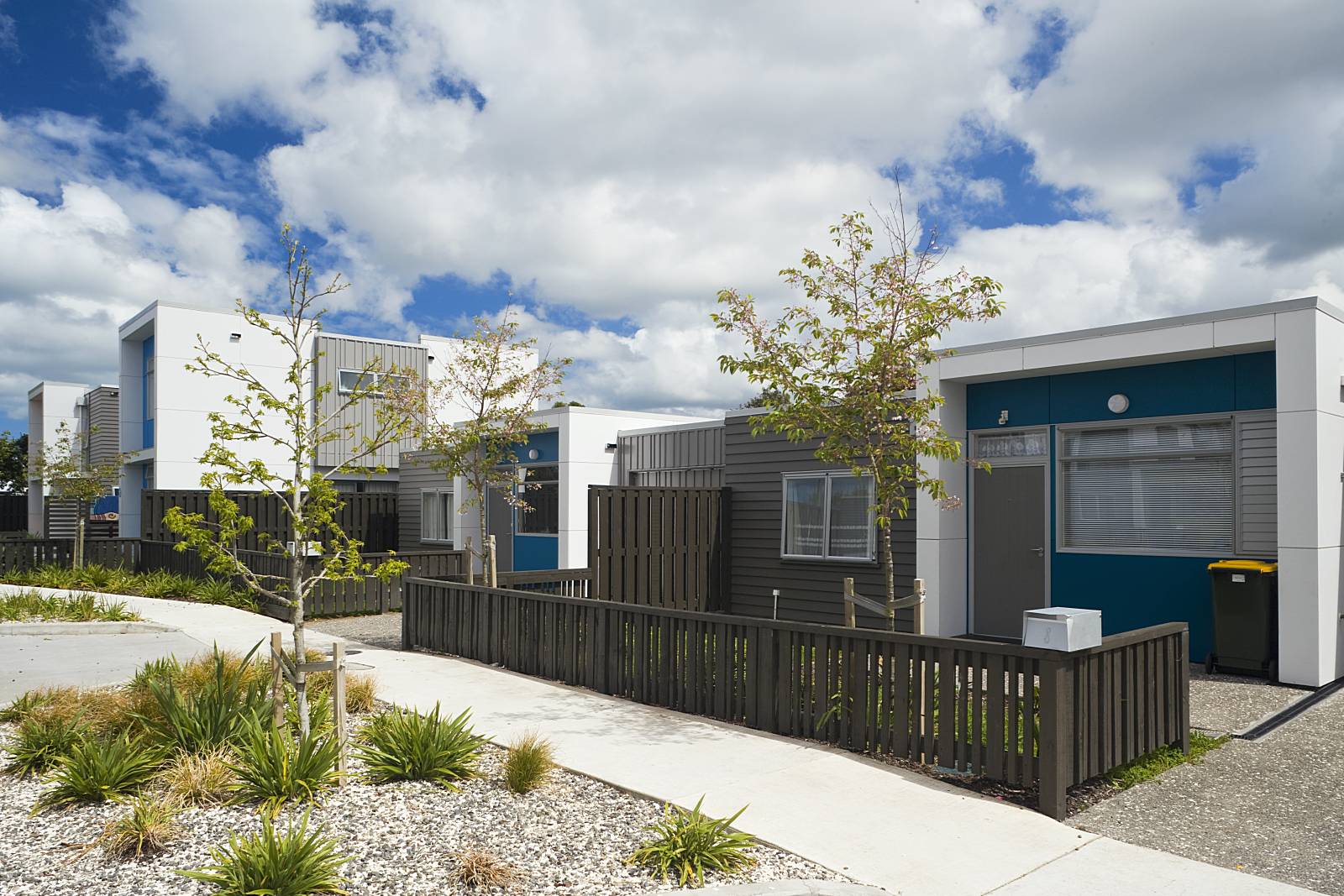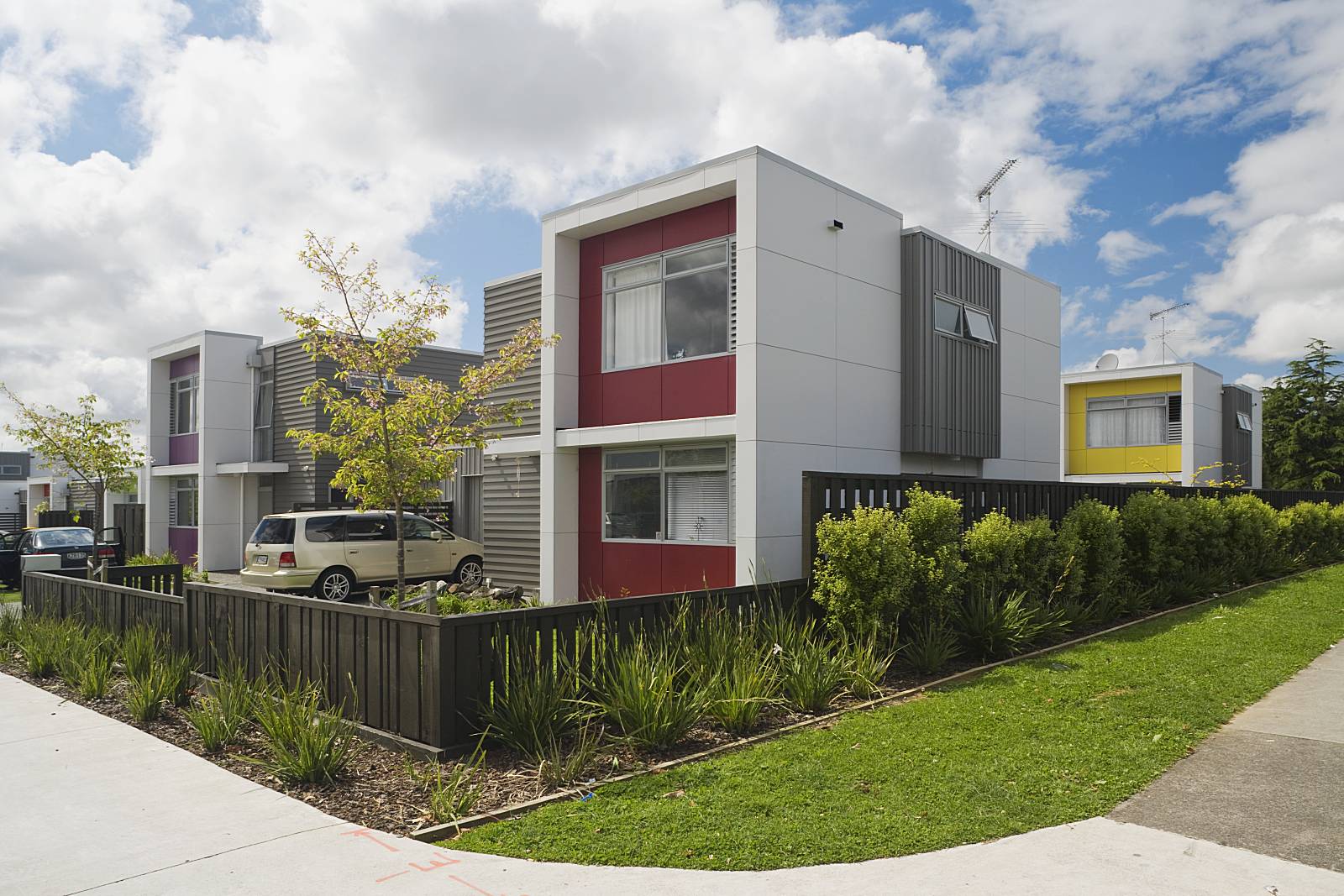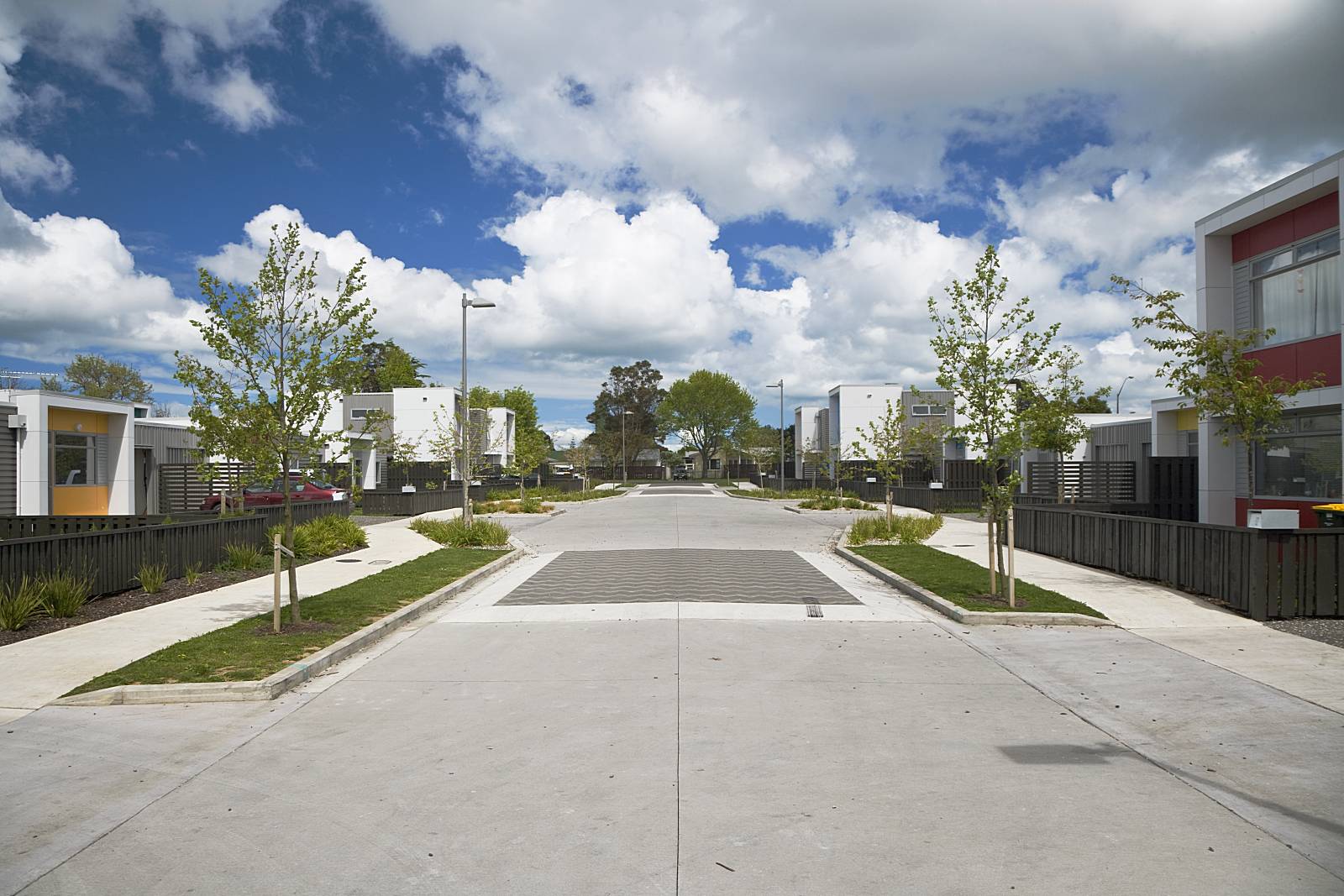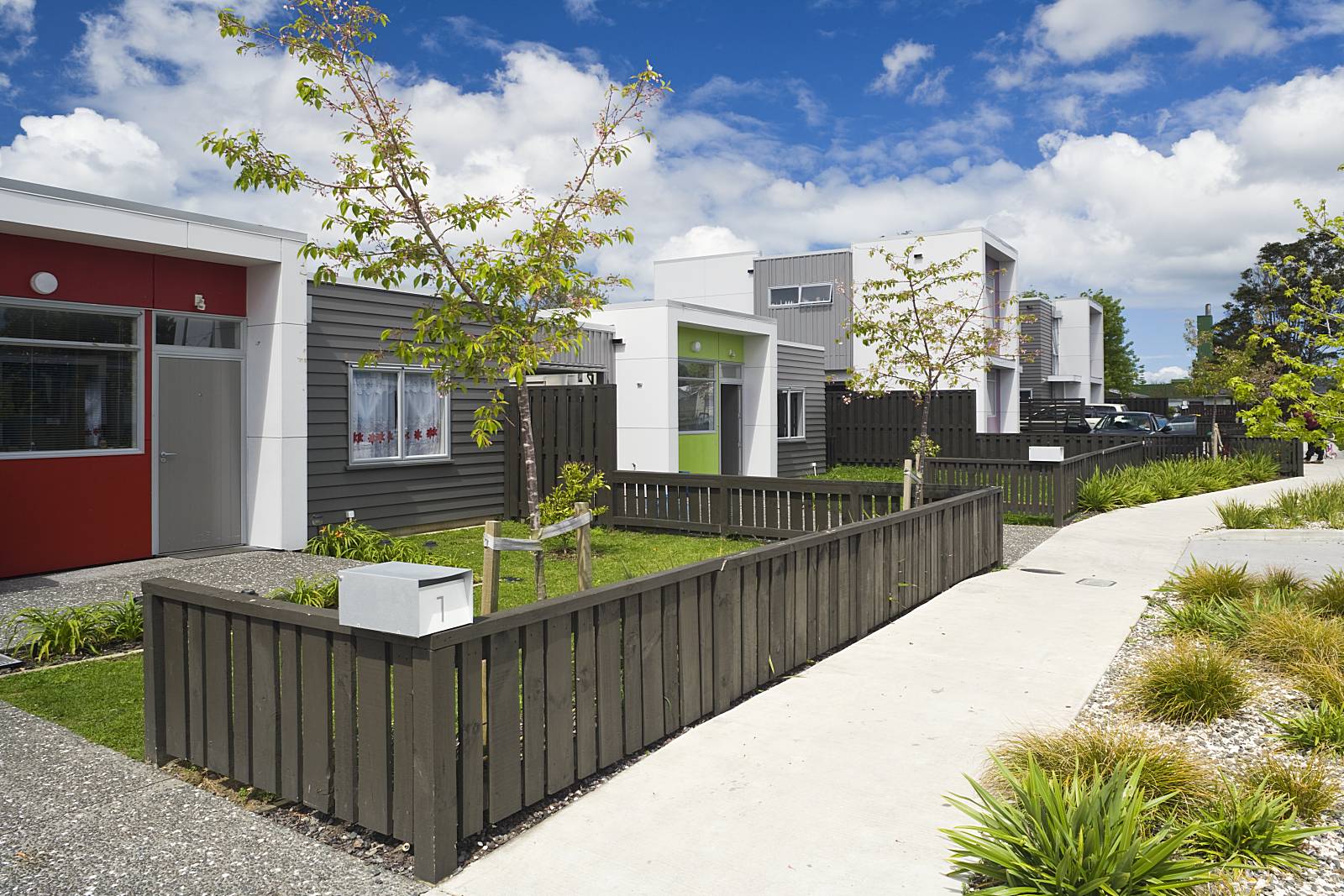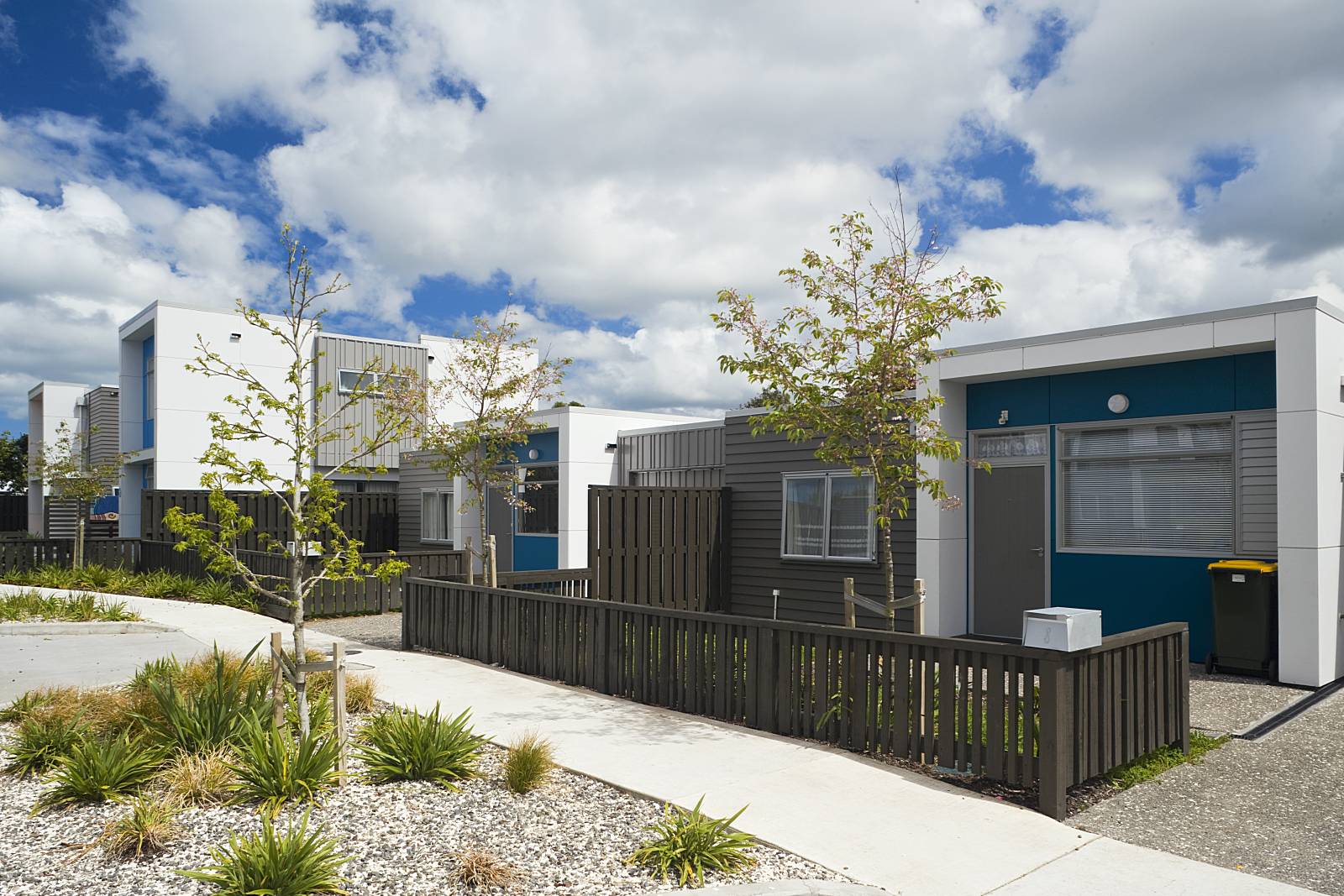 The brief required redevelopment of a strategic Mangere site well located to local community facilities. Existing houses were removed to create a 'brownfield' site.
The completed development consists of a variety of new houses for a diverse range of tenants designed to latest HNZC standards. Site density has been more than doubled. The creation of a 'homezone' provides permeability and neighbourhood focus.
This landmark development creates a safe and sustainable community precinct that embodies best practice urban design and social housing principles.
THE COMPLETED DEVELOPMENT CONSISTS OF A VARIETY OF NEW HOUSES FOR A DIVERSE RANGE OF TENANTS DESIGNED TO LATEST HNZC STANDARDS