CHRISTCHURCH CONTROL TOWER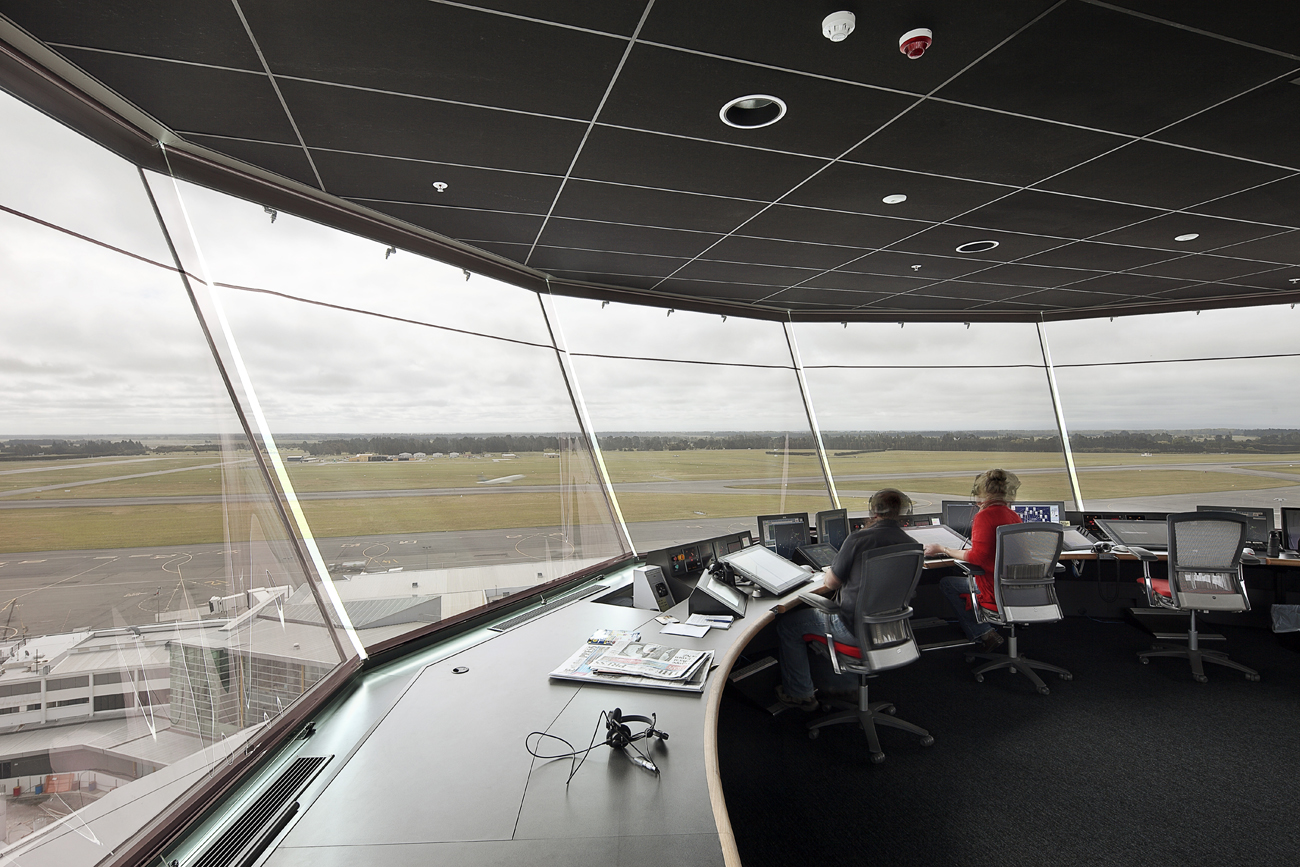 The Control Tower formed part of the overall ITP (Integrated Terminal Project) at Christchurch International Airport. The project involved highly specialised aviation and technical expertise within a functioning airport environment.
Born from a design build competition with Hawkins Construction as the contractor, the brief was to deliver a building of significant importance to both the Christchurch International Airport and the City of Christchurch, coupled with a technical brief that demanded the utmost of both the consultants and contractor alike. The Control Tower was one stage of many in the ITP being undertaken by the CIAL, which was completed in 2013.
The formation of the new tower allowed the client to combine their previously fragmented operations into one place; thus combining not only the air traffic controllers, support staff and breakout spaces, but also state of the art electronic and communications equipment.
The new Christchurch Control Tower tops out at 45m above ground and proudly takes the position as New Zealand's tallest Control Tower and leads the field in technological advances. Unswaying and unmoving, the body of the Tower offers safe harbour to those inside to direct, to see, and to hear. To those outside it signifies faith and security.
AWARDS
NZIA Local Award for Architecture (Commercial Architecture) 2011

Property Council Award – Merit – 2011

Gisborne Hawke's Bay Architecture Award 2010 – Commercial Architecture

Master Buildings Gold Award – Commercial – 2010
New Zealand Institute of Building – Gold Award – 2010
THE NEW CHRISTCHURCH CONTROL TOWER TOPS OUT AT 45M ABOVE GROUND