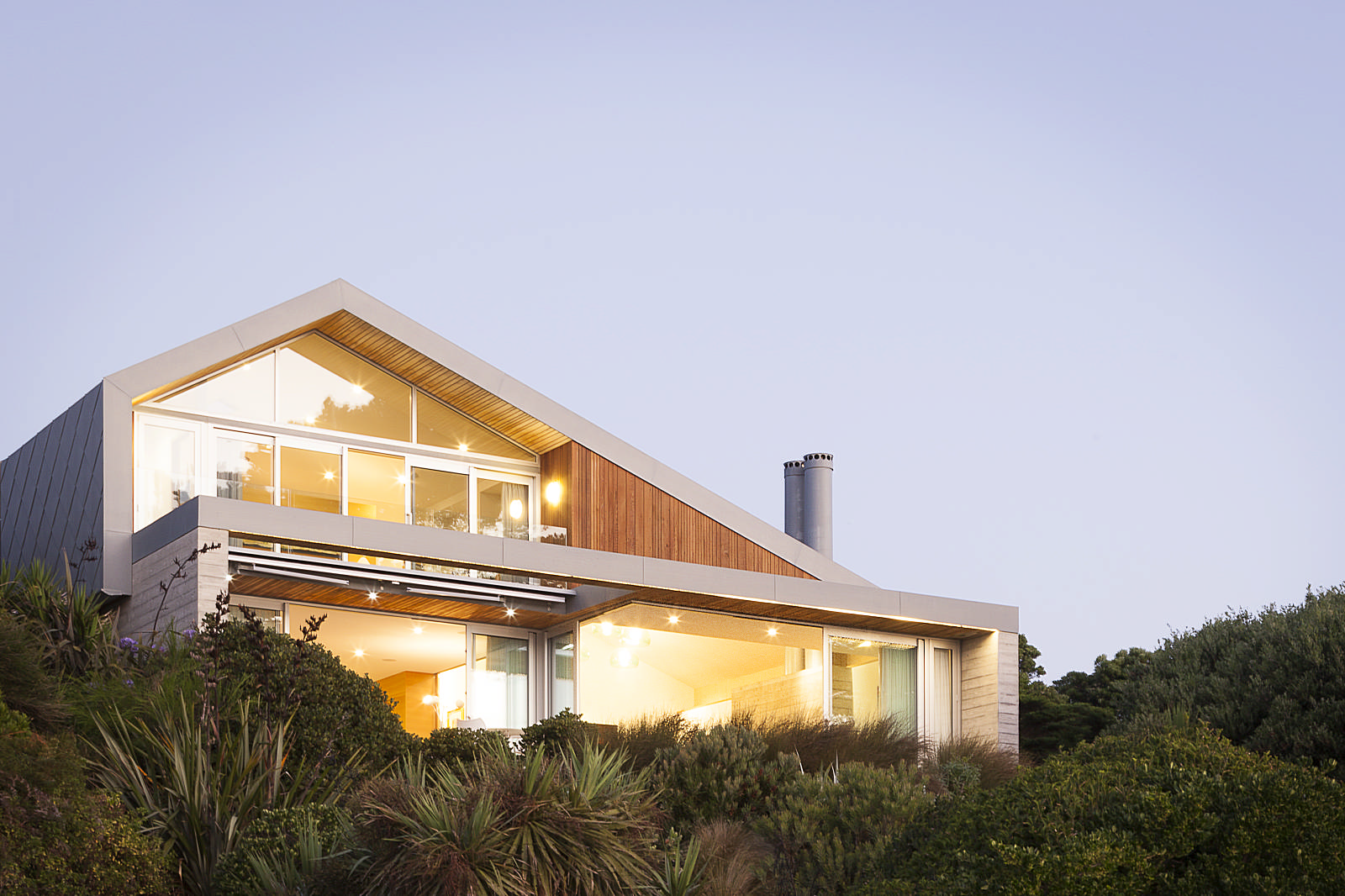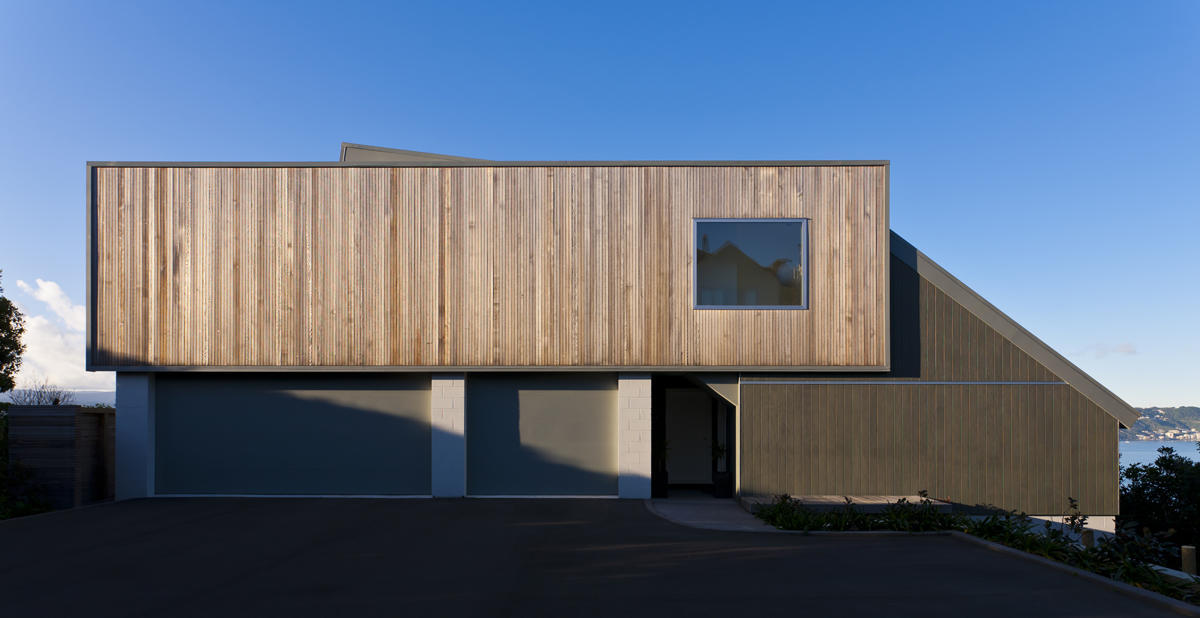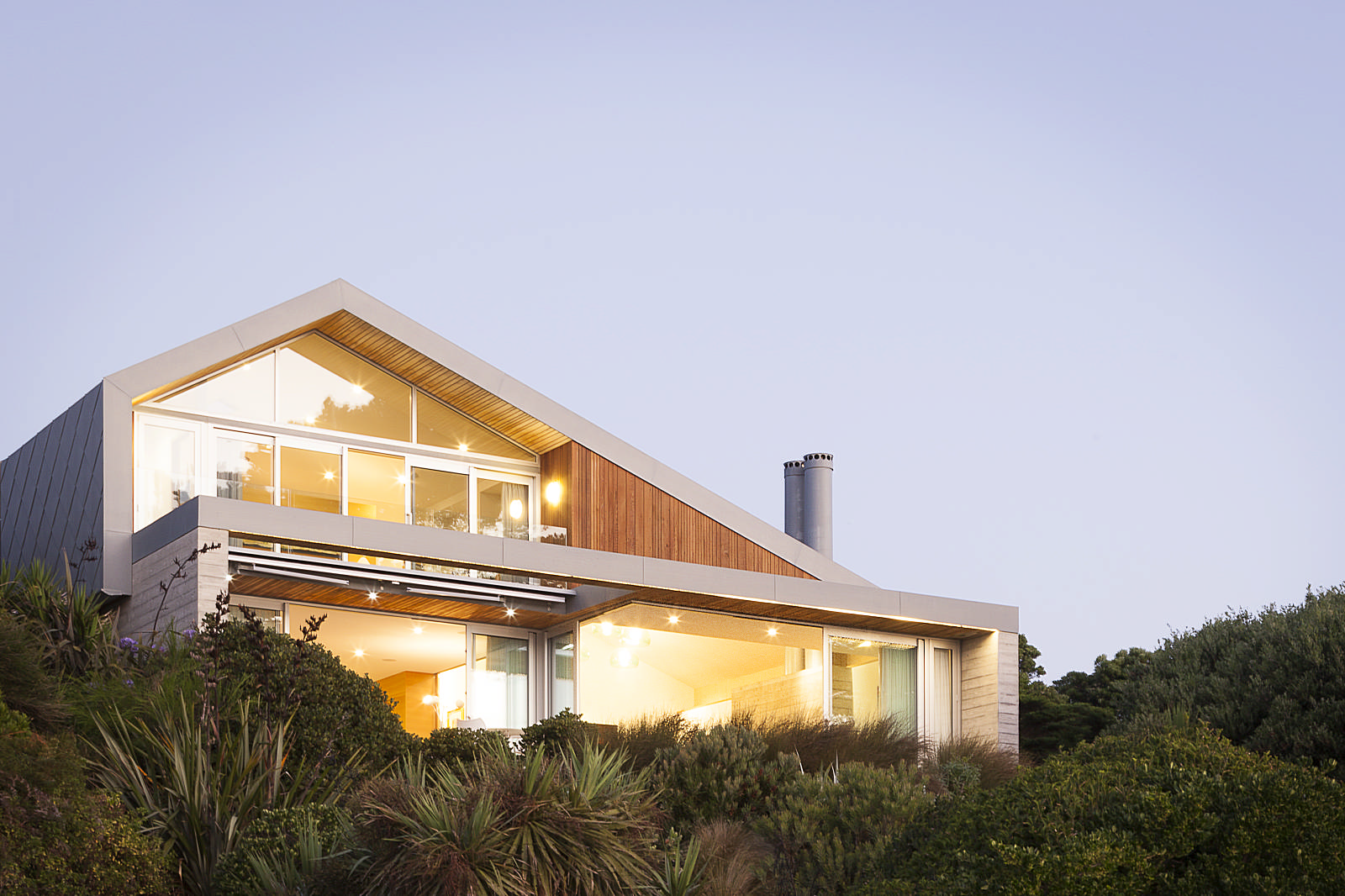 KIRKWAY HOUSE
This house is the culmination of many years search by the clients to find their perfect place to retire. The design accommodates all living needs by splitting the house into living zones while embracing stunning views of Kapiti Island and the beach. The form and materials were selected in response to both the beauty of the site and an exposed coastal setting.
ELLIOTT HOUSE
Perched atop one of the few vantage points on the outskirts of Fielding the Elliott House frames the expansive views masterfully while its stilted construction makes the most of the limited site.
COROMANDEL BACH
Conceived as a container sitting lightly on the land, this long rectangular house sits halfway up a north-facing manuka-clad hill north of Whitianga, looking like a timber crate ready to be unpacked.
CLEARWATER HOUSE
Located on a generous site overlooking the 18th green at Clearwater Resort this house has been built with entertaining in mind. A large veranda space gives the house a strong horizontal line while protecting the interior from the afternoon sun.
RED HOUSE
The Red House is a compact and cost effective home in a pocket of native bush. The building is conceived as a simple abstract cube sitting within its natural surrounds – a sealed container under and within the trees.
DIXON HOUSE
The design is a modern interpretation of the Kiwi batch based upon the creation of simple building forms to articulate an uncluttered lifestyle. The emphasis of the design is to merge both house and site to provide views to the surrounding mountain ranges, rural horizons and to capture both morning sunrise and late afternoon sun.
HUT ON SLEDS
The hut is a series of simple design moves. The form is reminiscent of a surf lifesaving or observation tower. The aesthetic is naturalistic, the unpainted timber evocative of wind and sand-blasted timber beach-side structures. The fittings and mechanics are industrial and exposed, the structure gutsy and expressed.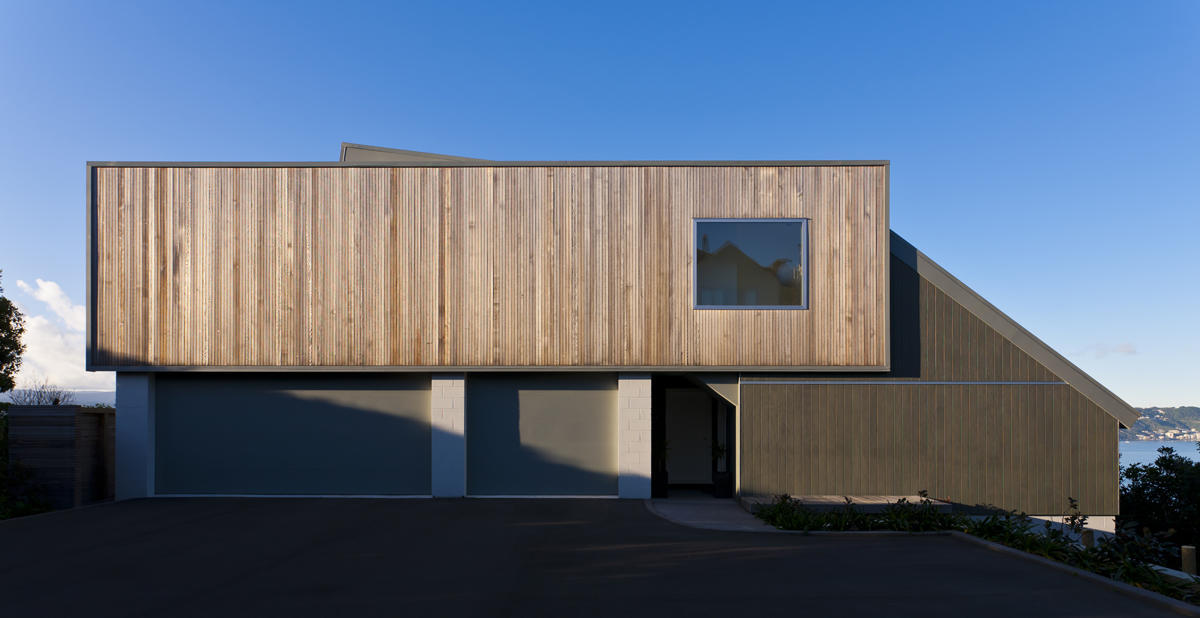 HOMEBUSH HOUSE
This top-level apartment, part of a development of three properties, captures magnificent harbour views of the Capital. The inspiration, a single room apartment where everything is in one space, was successfully translated into a private and exciting living environment for a young couple, comprising three rooms but many more spaces.
WOODLAND HOUSE
New Build in Tikipunga, Whangarei
FE3O4 HOUSE
The materiality is also a response to the environment. Weathered like a vessel subjected to long ocean voyages, the rusted steel blends with the colours of the sand and rock and presents its outer shell to the elements as protection. The interior is warm and luxurious, with faceted ply walls and ceilings tracing the planes of the exterior.