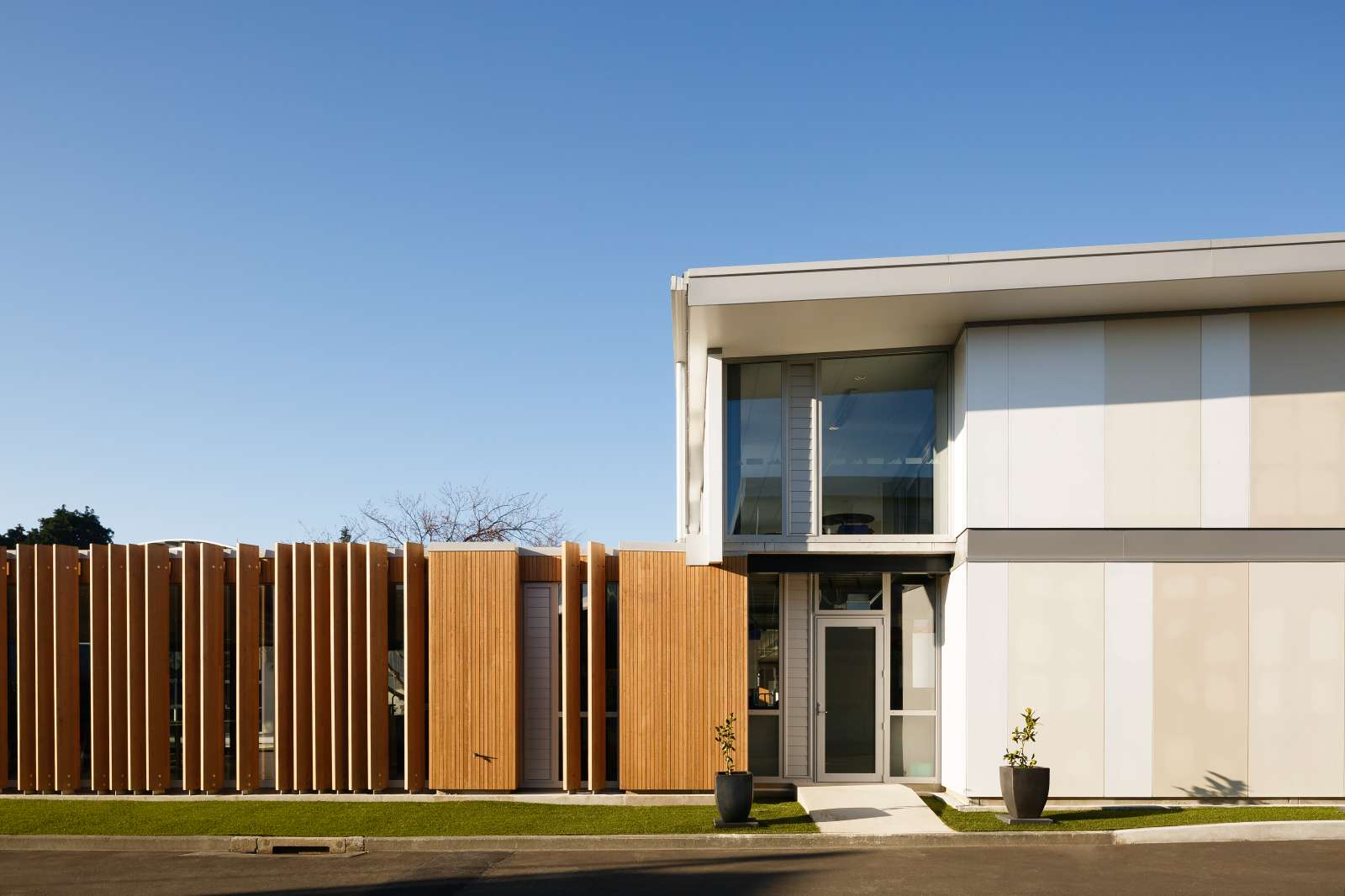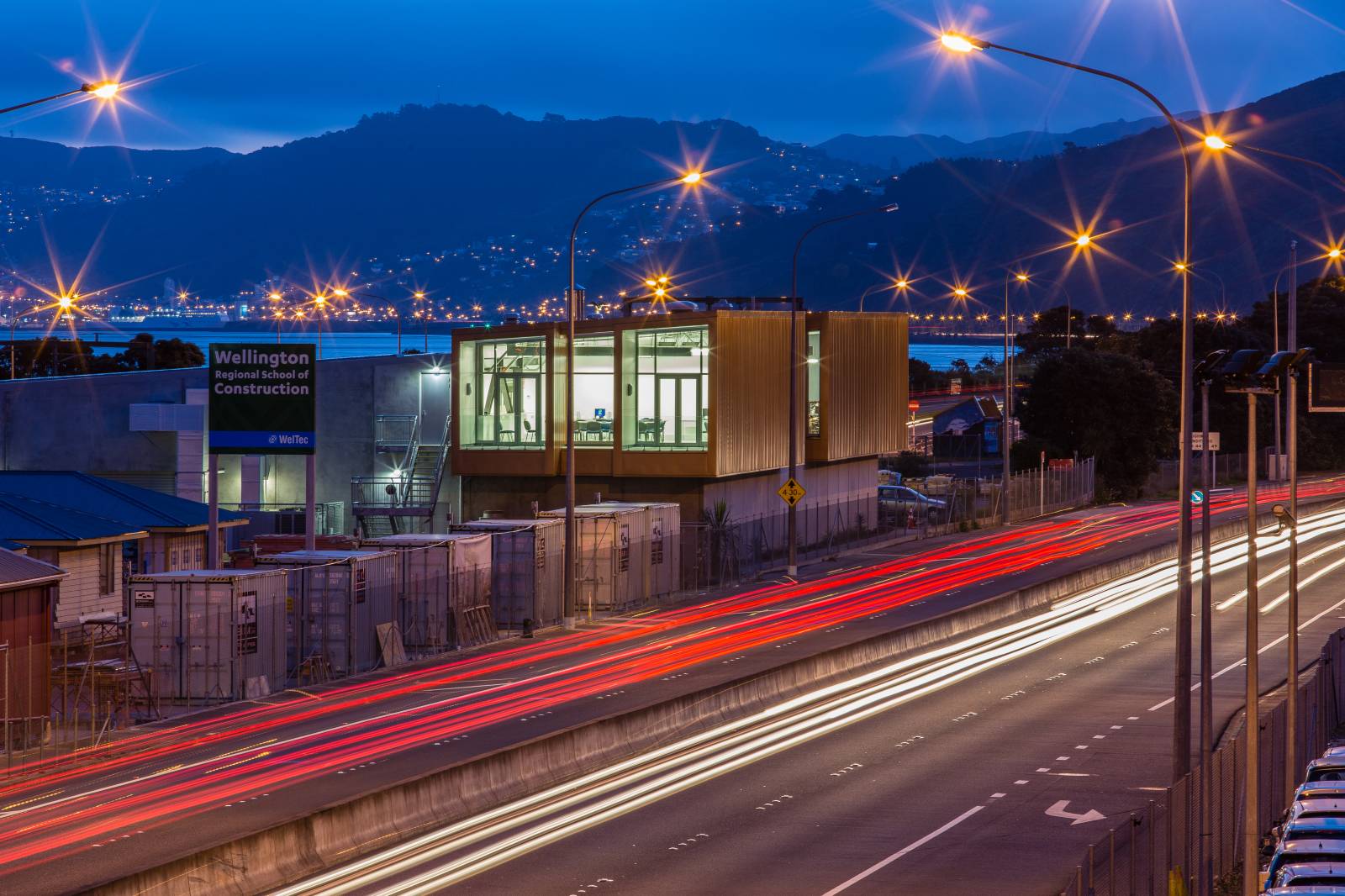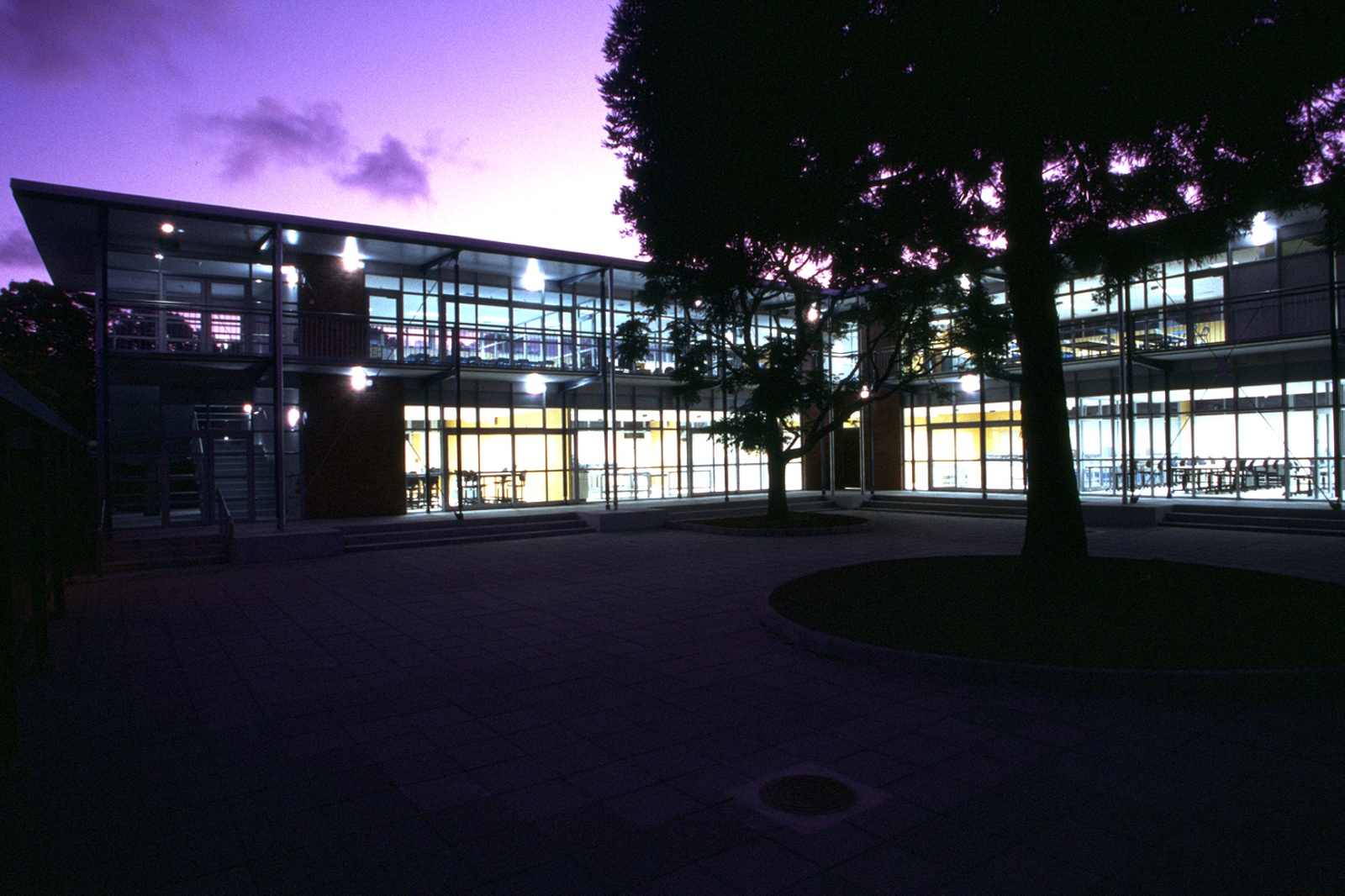 HIBS ART BLOCK
The project brief required construction of a new modern learning Arts Block to replace somewhat cramped and disjointed facilities. The new block contains art studios, a senior design room, IT suite, white room and photography suites as well as an Artist in Residence studio.
ROLLESTON COLLEGE
Opening in time for Term 1 2017, this 11,100m2 state of the art facility has been designed to achieve a 5 Greenstar built rating. Catering for 1800 students it supports the approach to learning that emphasises community, collaboration and connectivity in all aspects of school life.
SCOTS COLLEGE STUDENT HUB
The brief focused on achieving both social and study collaboration between year groups requiring the removal of the wall to provide a single space for students to better prepare for the university environment that they will soon encounter.
ORMISTON JUNIOR COLLEGE
This 10,000m2 square metre school will cater for years 7 to 10 and will have a final roll capacity of 1130 students. Facilities include a theatre to seat 600, a gymnasium and a café that is part of the foyer circulation lobby.
ORMISTON PRIMARY SCHOOL
At 2,748m2 the school includes a large gymnasium/recreation zone, administration zone, library and four modern learning habitats. It also contains a dedicated learning centre for Kelston Deaf Education Centre students, which is fully integrated and forms a central hub to the school.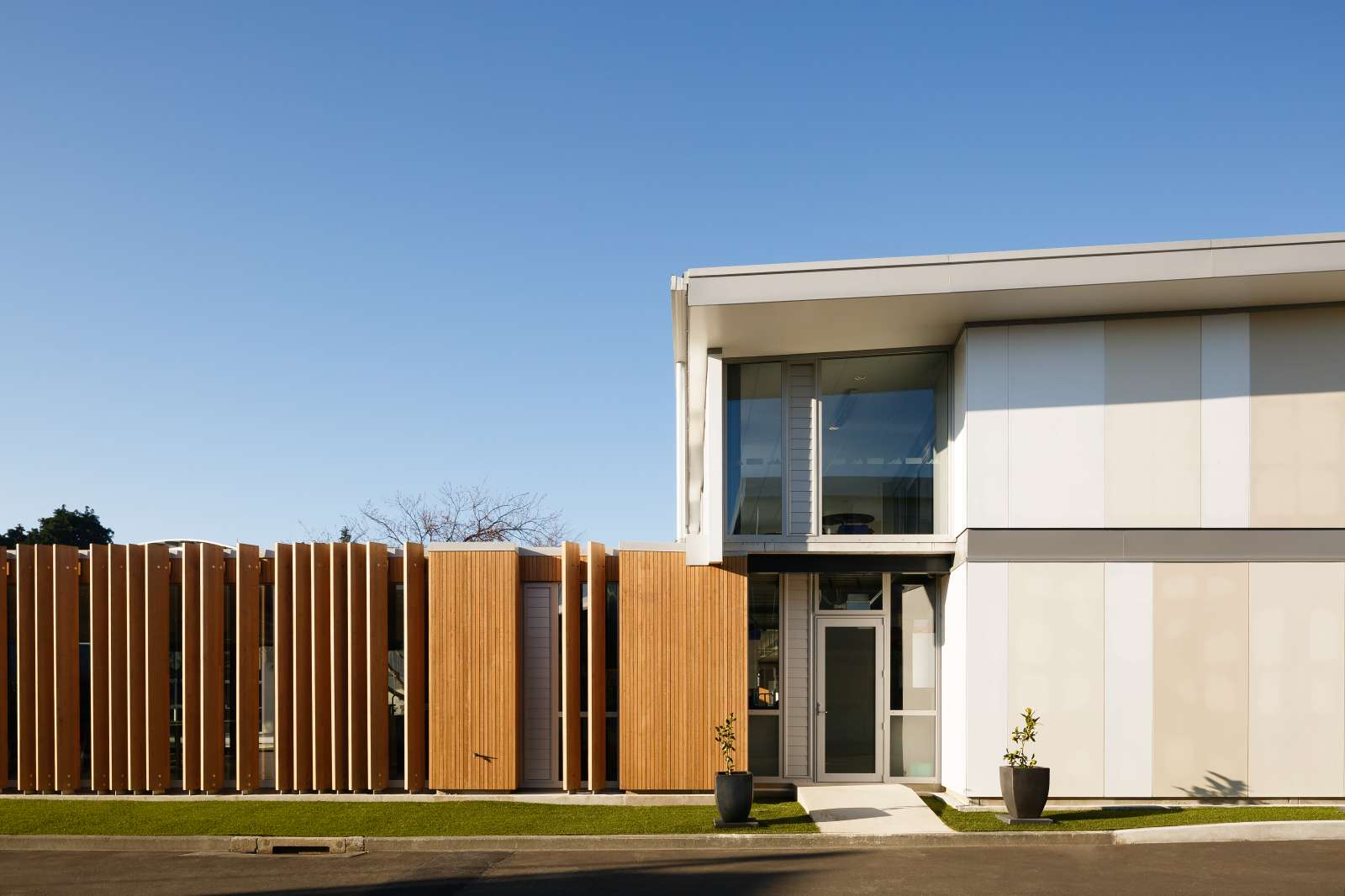 HIBS M BLOCK
The project brief required quality and enduring design solutions that reflected HIBS values and special character. Key considerations of long term flexibility, changing learning methods and access to information technology for all students and teachers alike resulted in a well considered and thoroughly modern building that will continue to meet its occupants' needs well into the future of the school.
The new M Block complements existing Administration and Auditorium blocks, also designed by DGSE.
PAPAMOA COLLEGE
As well as being the country's first full secondary school where the 'learning commons' approach to school design is used, it received the highest GreenStar rating of any public secondary school when it opened in February 2011.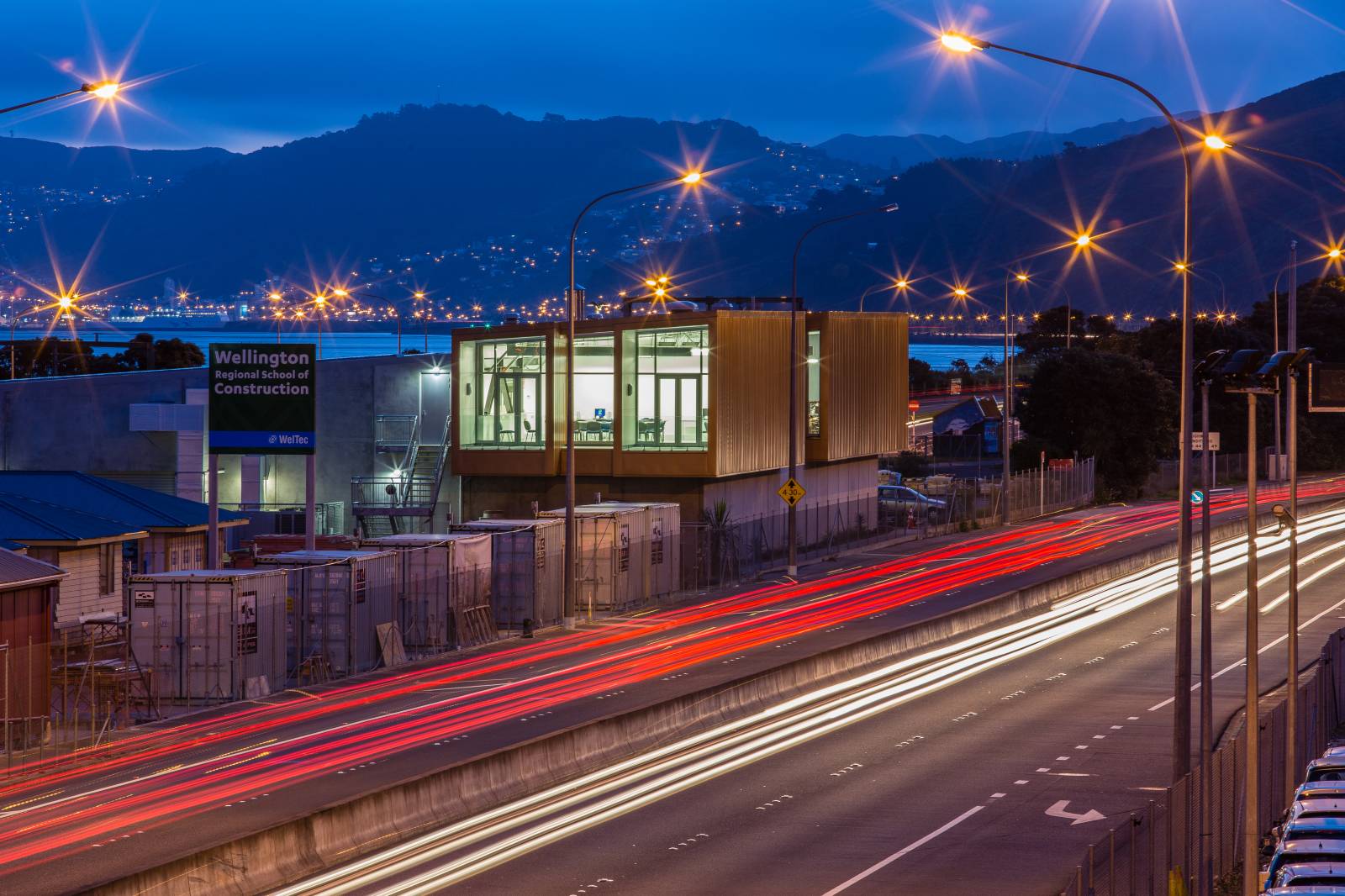 WELTEC SCHOOL OF CONSTRUCTION
The School of Construction provides students with the opportunity to learn by building entire house lots. The brief called for a particular look for the main building located on a difficult site. The response produced simple steel clad forms which reflect the containers used by the house building crews adjacent to the main building.
UNITEC TRADES BUILDING - MATAAHO
Mataaho is a purpose-built flexible teaching environment at Unitec's Mt Albert campus, with a focus on the construction and automotive trades. The project was a collaboration between user groups and the design team. The outcome is a building that is leading the way in open environment trades training in Australasia.
HOBSONVILLE POINT SECONDARY SCHOOL
Both Primary and Secondary schools are significantly different to any other New Zealand school in terms of construction quality, building performance and also in terms of their effectiveness as twenty first century learning environments.
EPSOM GIRLS GRAMMAR SCHOOL - ADMINISTRATION BUILDING
The school required a building that was easily identifiable and the first point of call for visitors to the school. In order to achieve these goals and because of the small site, the location of the site was critical.
It is intended that, like other schools, this building will become the definitive image by which the school is identified in the future.
EPSOM GIRLS GRAMMAR SCHOOL - RAYE FREEDMAN ARTS CENTRE
It is located prominently at the school's front entrance, on the corner of Gillies Ave and Silver Rd, maximizing visibility and inviting community participation.
The centre combines music and drama spaces and a 260 seat theatre, all accessed via a glazed foyer and has been designed to encourage a wide range of learning and social activities.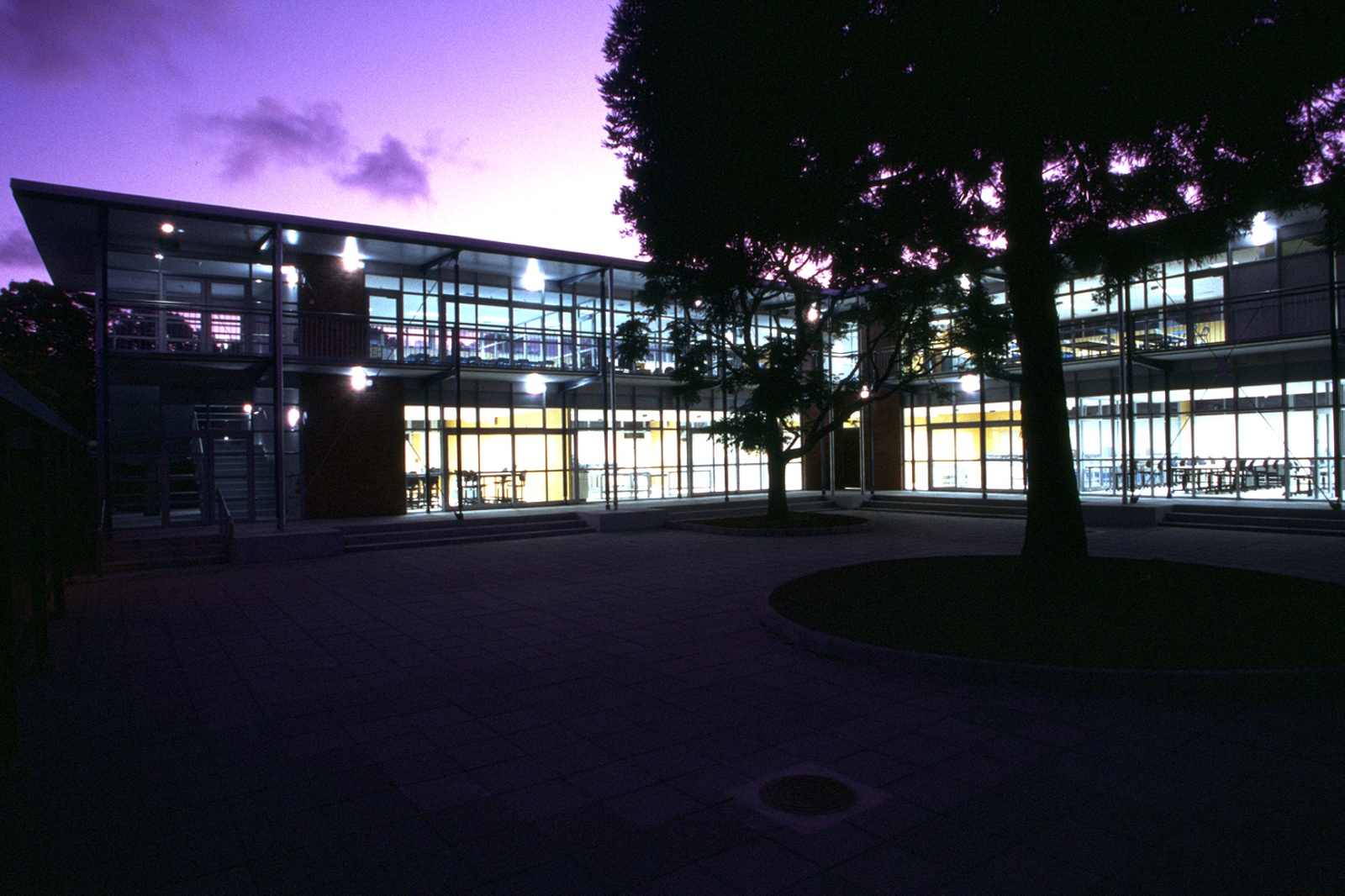 EPSOM GIRLS GRAMMAR SCHOOL - TECHNOLOGY BUILDING
This building is specifically designed to accommodate the new technology curriculum introduced by the Ministry of Education.

To further expand the challenges of this project, the building is designed to be completely flexible and expand in three different directions should the need arise.
LYTTELTON PRIMARY SCHOOL
A brand new two-storey school on the main street of Lyttelton is the result of a post-earthquake merger of Lyttelton Main and Lyttelton West schools.

In just 16 months, this new school for 300 pupils was designed and built on a small, terraced site with known contamination issues. The new layout promotes a flexible approach to learning, with two floors of open-plan learning.