HASTINGS DISTRICT COUNCIL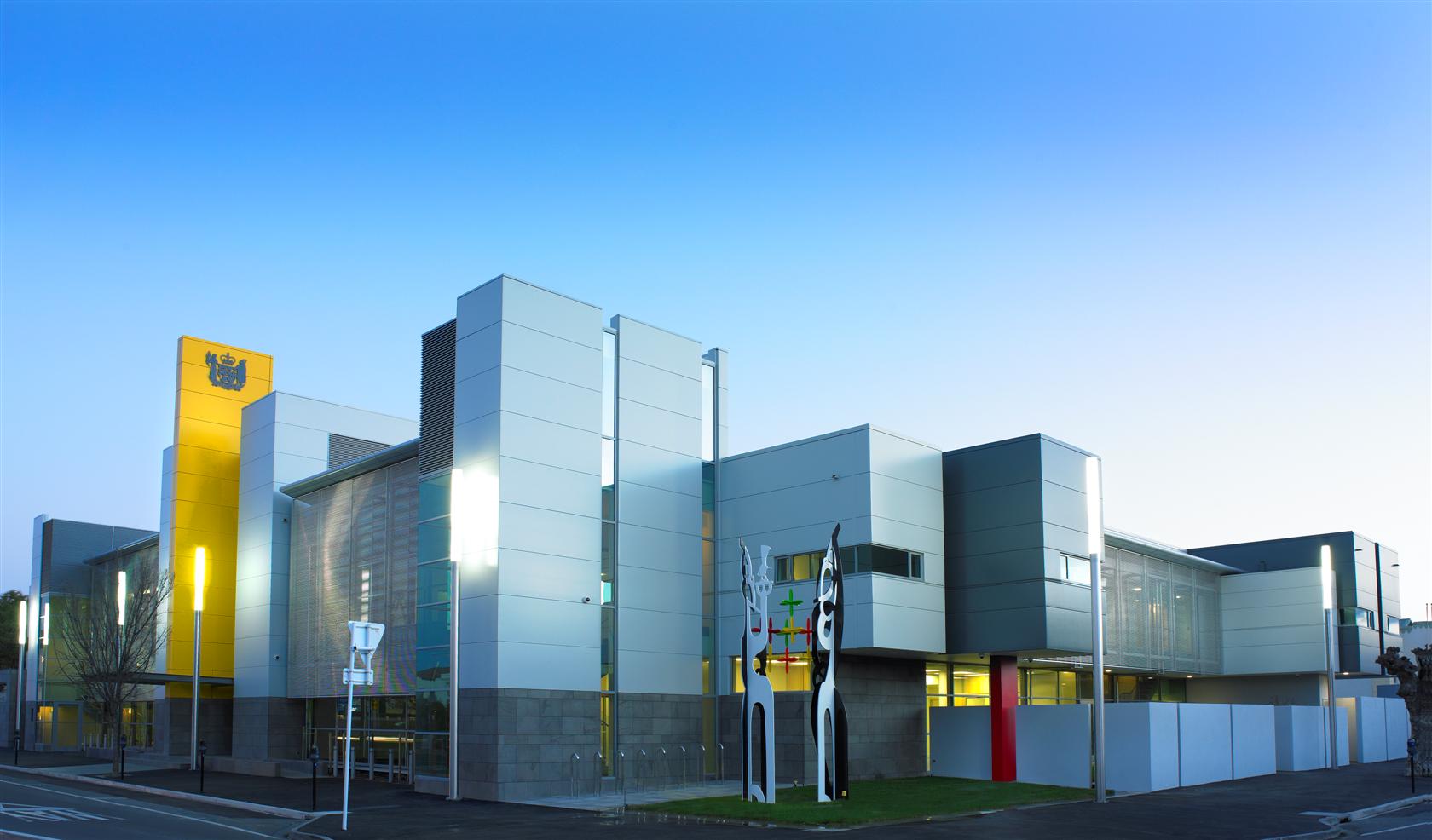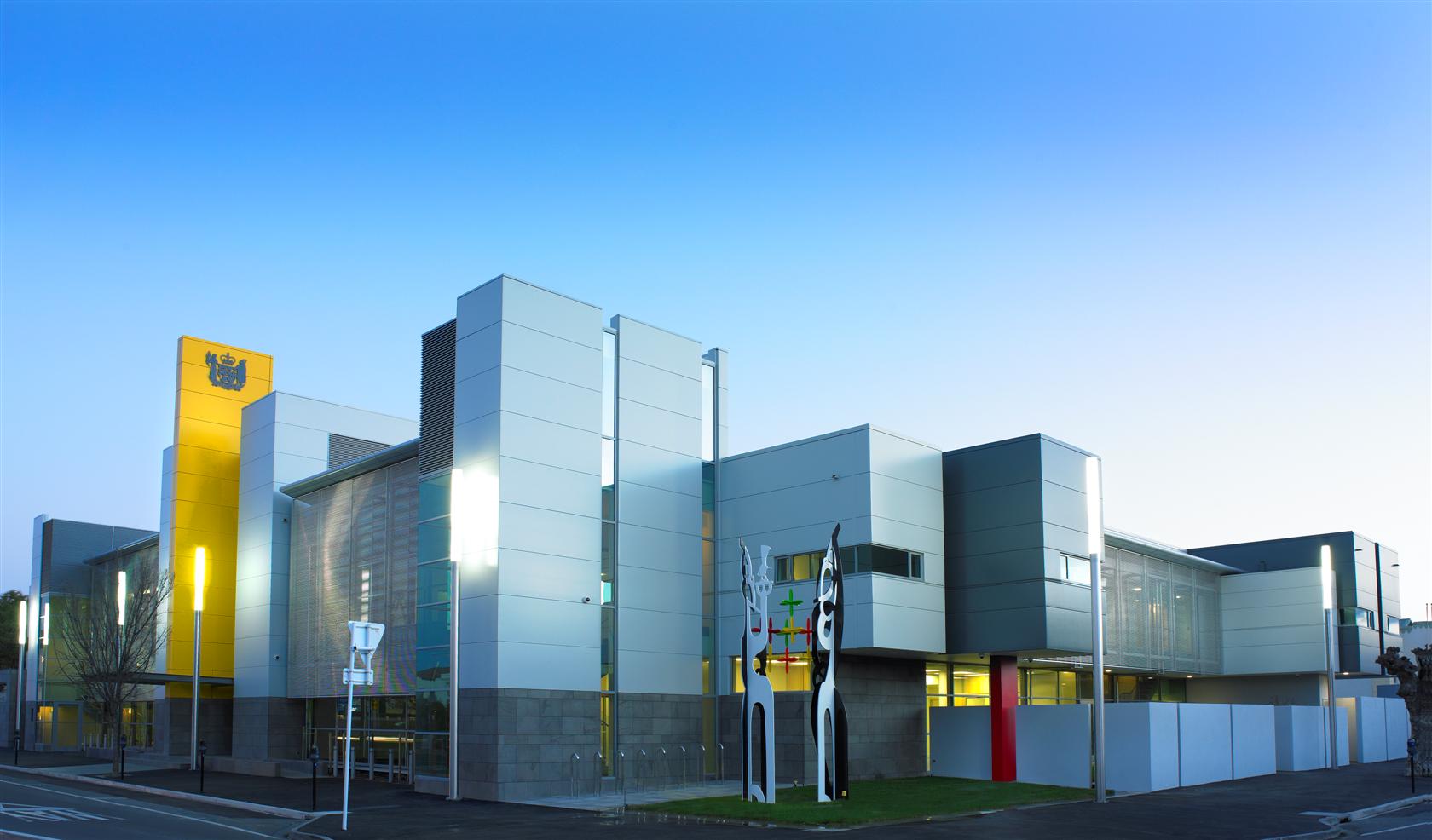 A courthouse encloses more than mere space. It also serves an independent and impartial social function. The language of law must resonate throughout the building, creating public spaces that are functional and proud, yet transparent, safe, dignified and embracing.
The practical demands of a courthouse catering for users in several jurisdictions guided the building's overall design – there are dedicated spaces and circulation routes for Justices of The Peace, Coroners, the Judiciary, Lawyers, Prisoners and Administrators, as well as open public spaces.
The symmetry of the building ensures the fl ow required for the courthouse functions effectively. The ground floor entrance with its yellow 'fin' is the building's focal point and everything flows from this point in an orderly manner. There is a natural formality to the building.
The front and lower secƟ on of the building is primarily public space, but as occupants move further into the building space it becomes increasingly compartmentalised. The rear of the building is dedicated to custodial use.
An enclosed courtyard allows public access to the outdoors without having to leave the building, while a larger courtyard spanning the front of the building allows natural light into the building's interior via a unique double-glazed 'green glass' system.
THE GROUND FLOOR ENTRANCE WITH ITS YELLOW 'FIN' IS THE BUILDING'S FOCAL POINT