SCOTS COLLEGE STUDENT HUB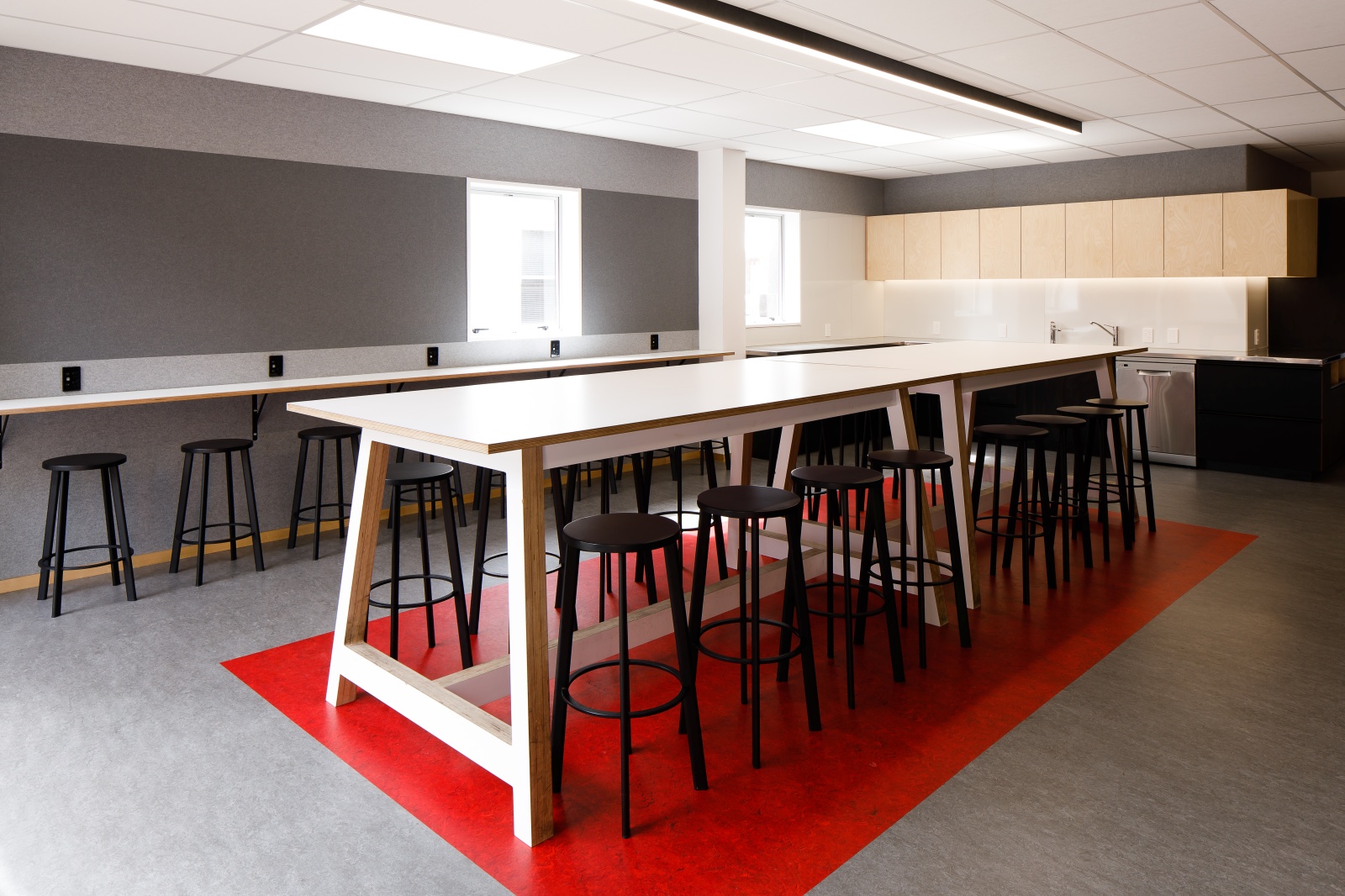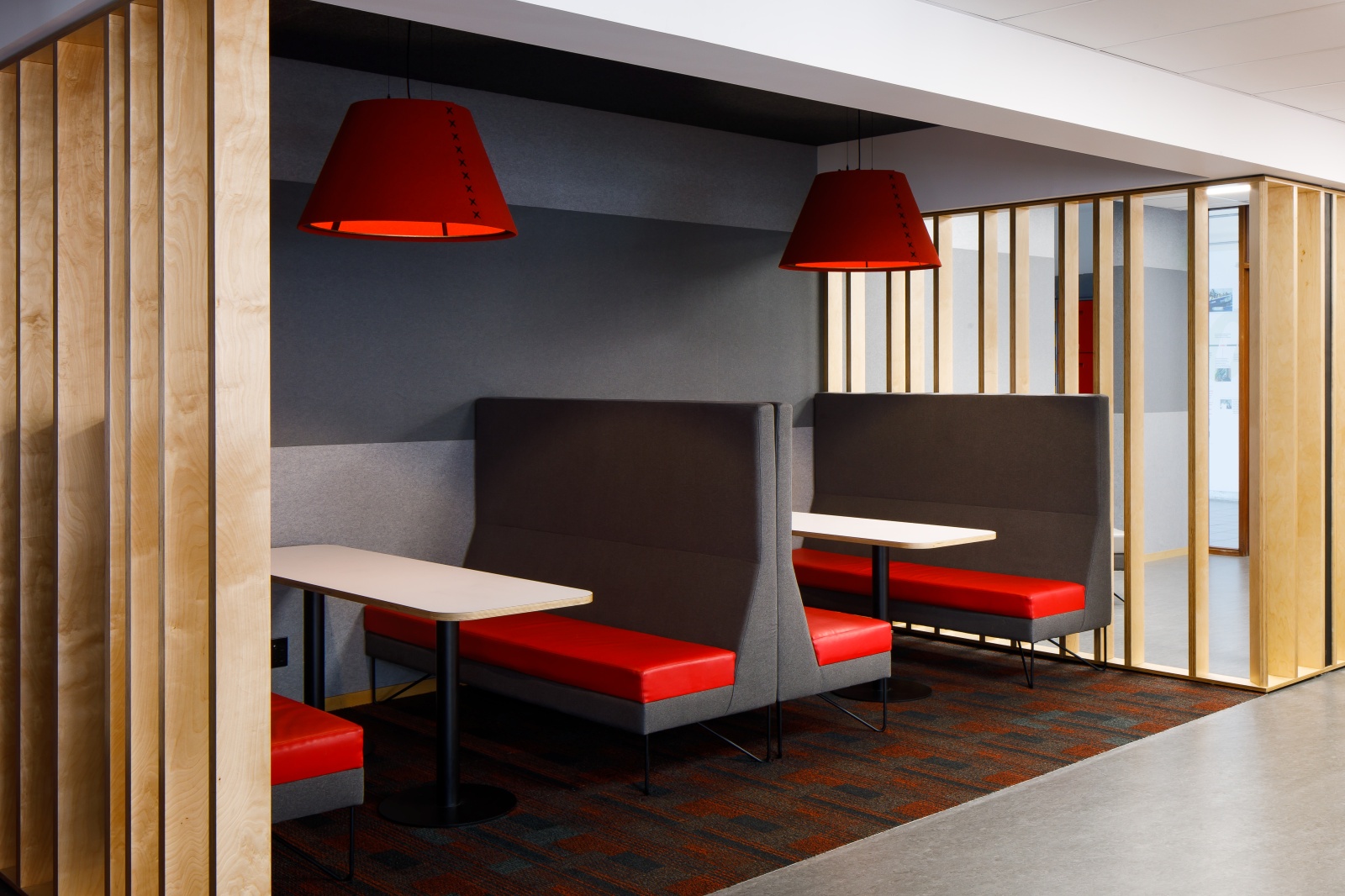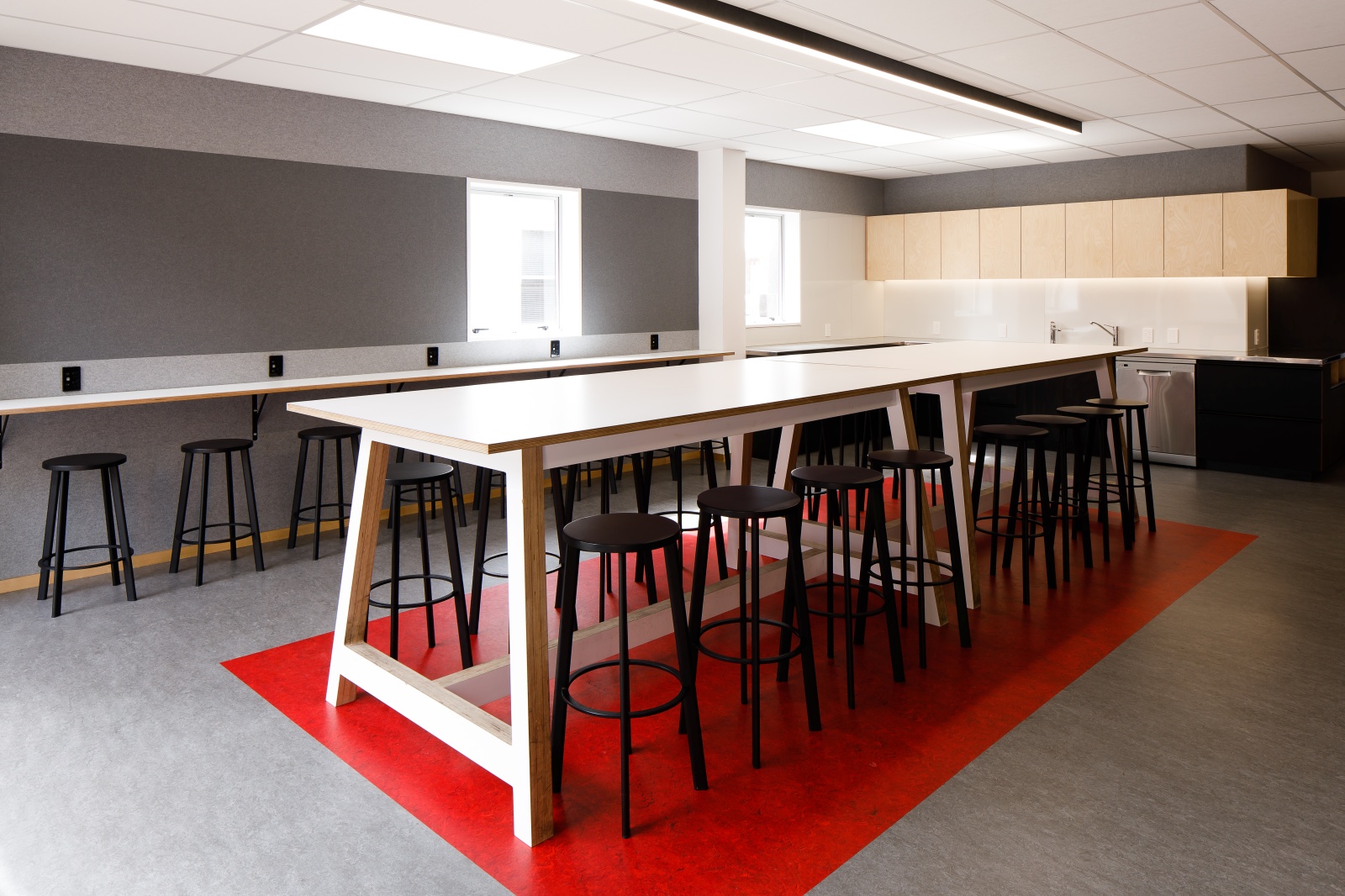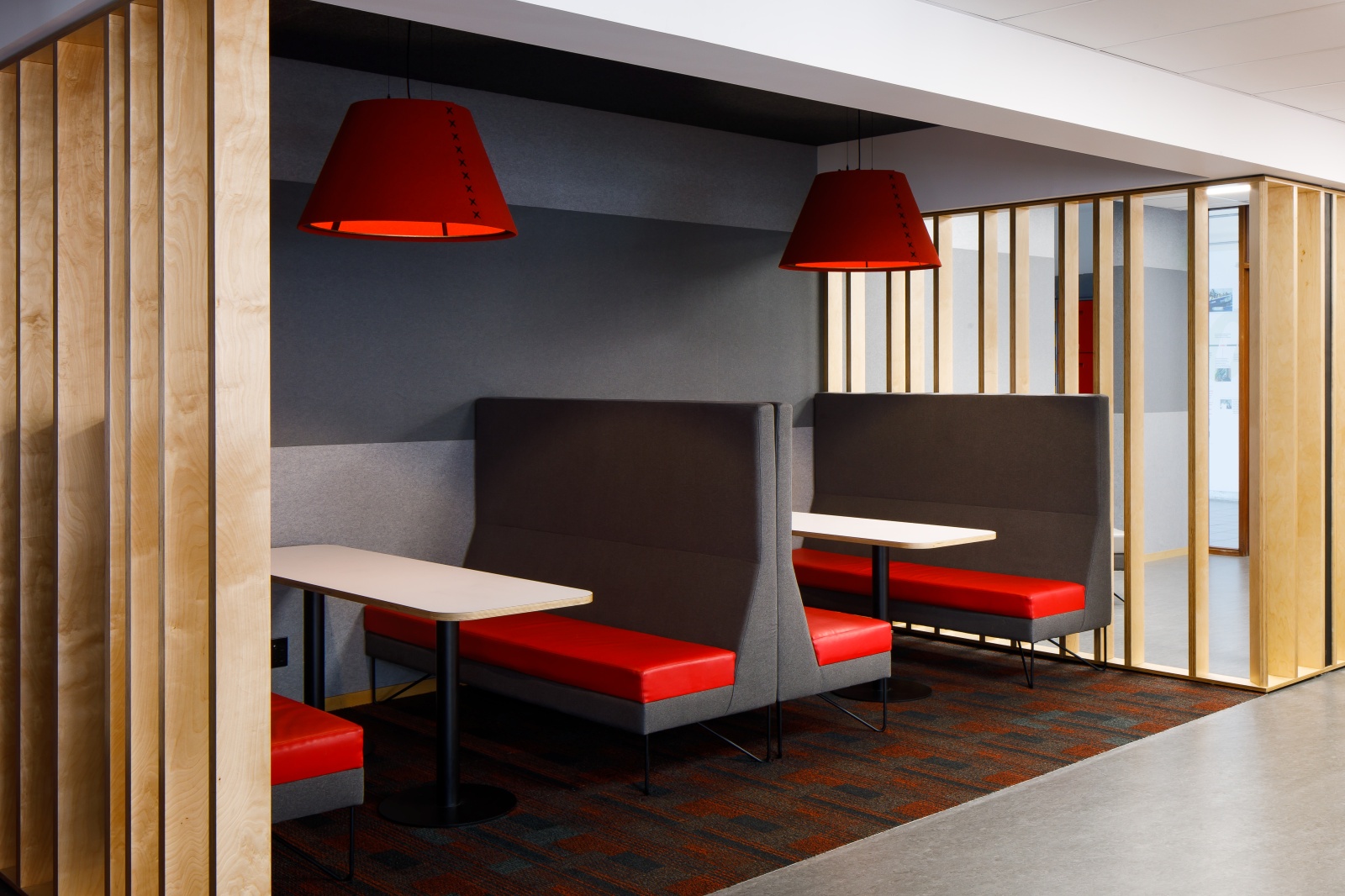 Scot's College provided co-located but physically separated common rooms for year 12 and 13 students. The brief focused on achieving both social and study collaboration between year groups requiring the removal of the wall to provide a single space for students to better prepare for the university environment that they will soon encounter.
A new Hub has been created in the heart of the Scot's campus providing a dual purpose common room at lunch breaks and then study space and a flexible learning environment for teaching, individual and group study, presentations and school events.
The new space creates a cafe, social zone and spaces for multiple groups to inhabit including staff. All spaces are connected to an outdoor learning area. Technology consists of a range of shared interactive audio-visual equipment and support for personal devices throughout. A dedicated careers space is also provided. Study areas support open plan collaborative learning and study booths have been added to encourage both individual and group study.
Material selections for the interiors provide appropriate acoustic and fit for purpose environments and also reflect Scot's College branding and ethos.
THE NEW SPACE CREATES A CAFE, SOCIAL ZONE AND SPACES FOR MULTIPLE GROUPS TO INHABIT INCLUDING STAFF